Visit NOLA: Come As a Tourist, Stay Like a Local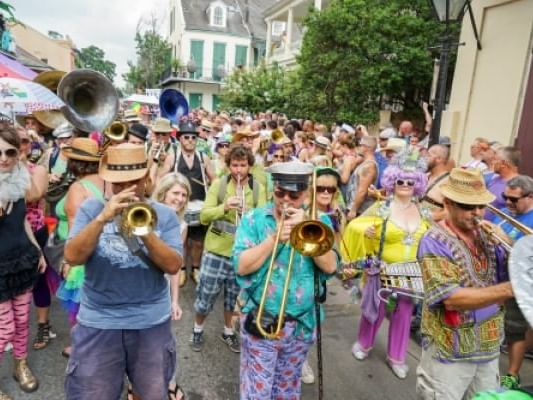 Most of the time, when you go on a vacation, your list of things you want to do usually includes the most popular attractions in the area. If you're planning to visit New Orleans, your list of must-see attractions would probably include things like the French Quarter, Bourbon Street, the Audubon Aquarium of the Americas, and perhaps catching an event at the Mercedes-Benz Superdome. However, some of the most amazing vacation memories are created when you check out the hidden gems that are local favorites; that's why staying at a charming property like the Hotel St. Pierre is a great way to experience the Big Easy. Here, even though you come as a tourist, you get to stay like a local.
Comprised of a series of quaint French Quarter cottages in the heart of the Vieux Carre, the Hotel St. Pierre is the perfect place to start and end your day in NOLA. You feel like you're staying at the home of a friend, and not just another hotel, and you're steps away from a fantastic assortment of shops, dining, and entertainment that are truly local treasures.
So get ready to live like a local while you stay and play in New Orleans, and check out some of these neighborhood favorites during your visit:
There's definitely no end to the awesome experiences you'll find in New Orleans, but there's certainly something special when you dig deeper and check out the true local flavor of the city. No matter where you come from, when you stay at the Hotel St.Pierre in NOLA, you'll feel right at home!