Welcome To The Hotel St. Pierre
Experience The Charm Of New Orleans In The French Quarter & Near Bourbon Street
Be transported back to 18th century New Orleans at the St. Pierre Hotel®, a French Quarter Inns® hotel. Located near Bourbon Street on a quiet street in the French Quarter, our historic boutique hotel merges timeless charm with modern comfort like few hotels in the city.
Our hotel is set in several beautifully restored French Colonial cottages dating back to the 1700's. Complementing its iconic architecture, the Hotel St. Pierre offers cozy Colonial-style rooms and balconies overlooking the French Quarter to fully immerse you in the authentic New Orleans experience. Our tranquil, picturesque courtyards feature lush plants, secluded sitting areas and two outdoor swimming pools.
The Hotel St. Pierre is the perfect gateway to New Orleans, the French Quarter and the iconic restaurants and bars of nearby Bourbon Street. This is a special place where guests enjoy Southern hospitality and depart with a heightened fondness for the past and a well-rested appreciation for the future.
New Orleans Best Kept Secret
Quiet, secluded, and serene, Hotel St. Pierre offers two courtyard pools offering the natural beauty of a New Orleans hidden courtyard after a day strolling through the French Quarter.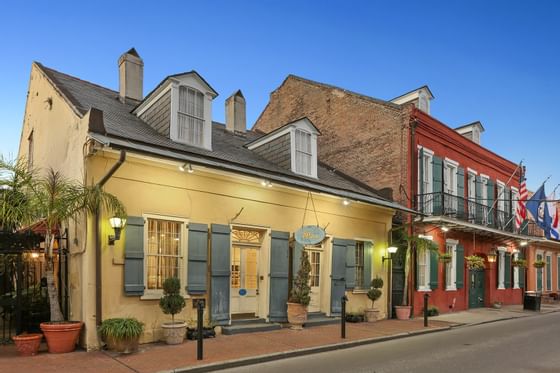 What's Nearby?
The Hotel St. Pierre is conveniently located in the heart of the French Quarter, as well as minutes away from New Orleans' most visited attractions, including the French Market, Bourbon Street and the New Orleans Jazz Museum.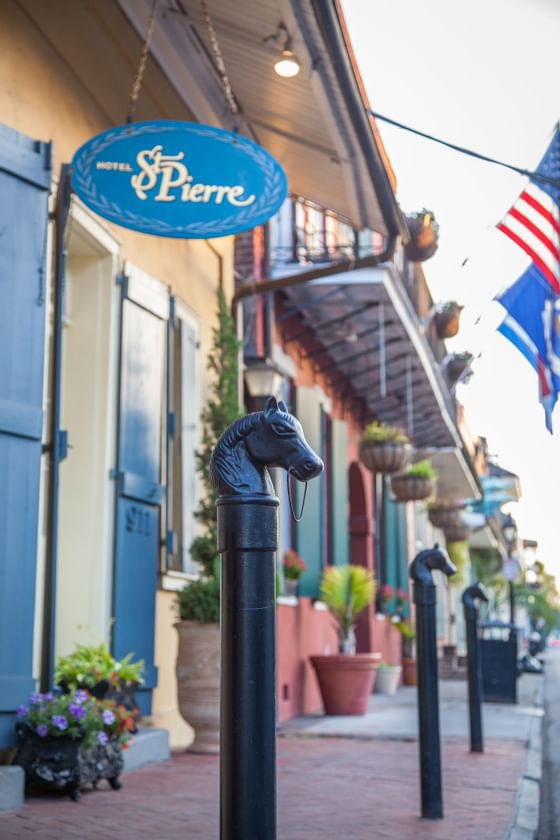 Amenities
Enjoy amenities ranging from little luxuries like free Wi-Fi and afternoon cookies to a lobby Sweet Shop and lush, tropical courtyards with two refreshing swimming pools.