Intimate Weddings with Classic New Orleans Charm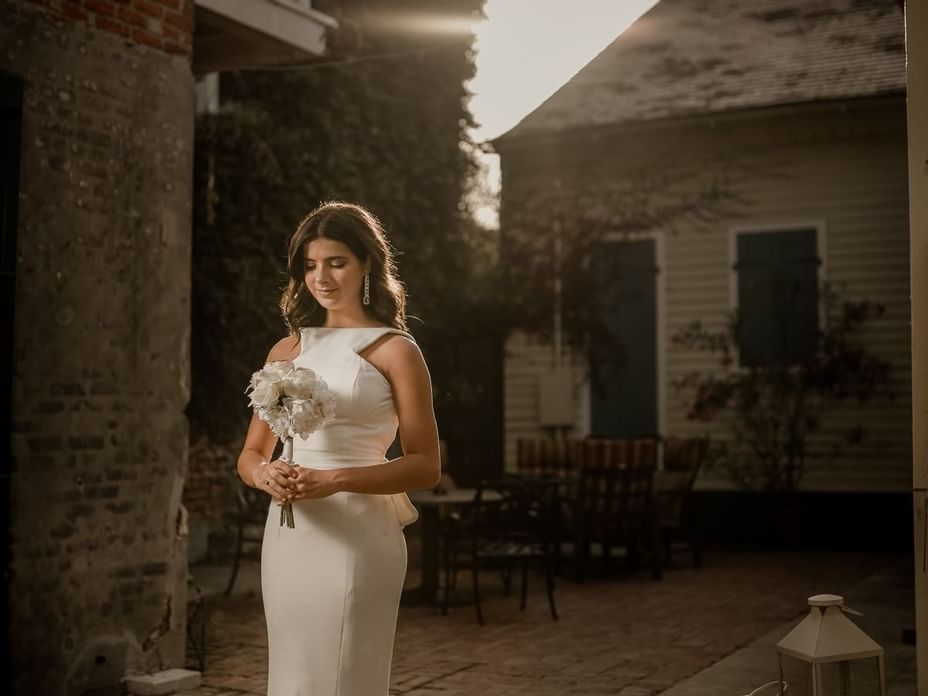 If you're planning a wedding during the recent pandemic, then you know things are anything but ordinary. Planning a wedding is stressful enough without having to worry about all of the extra restrictions and guidelines in place due to COVID-19. Thankfully, the Hotel St. Pierre is here to make sure you can still create unforgettable memories on your special day, creating an intimate, cozy setting for your wedding with our exclusive wedding package.
Recently, more and more couples have opted to carry on with their wedding plans, opting for smaller ceremonies and romantic elopements. New Orleans is the perfect backdrop for such whimsical and charming ways to say, "I do." The Big easy is rich with a unique and fanciful vibe all its own making even the smallest of gatherings extra-special and memorable.
The Hotel St. Pierre, with its comfortable surroundings and alluring jazz heritage, makes it the ideal place to dance into your new happily-ever-after with your loved one. Whether you choose to tie-the-knot in a quiet moment with just the two of you or you opt to have your closest family and friends witness the main event, our staff has implemented the very highest standards in safety to ensure your well-being.
Hotel St. Pierre Wedding Package
Our Wedding Package features thoughtful touches and reasonable group pricing to help make your special day unforgettable.
The Hotel St. Pierre offers luxurious and spacious suites that brides can use to prepare for their special day. On the wedding night, the room becomes a romantic honeymoon suite for the happy couple's first night together.
The wedding package includes an officiant, delicious 2-tier wedding cake, champagne, classic white folding chairs for guests, and the bridal bouquet and groom's boutonniere. Couples can also set up a block of room for their guests that offer a significant group discount, and extra options for catering and décor can be added upon request.
The quaint atmosphere, spacious suites, and tropical courtyards of the Hotel St. Pierre offer the perfect setting for capturing amazing photographs so you can have lasting mementos of your happiest moments. When you and your special someone are ready to turn today into forever, New Orleans is the perfect romantic destination for a wedding!
Get in touch with us today at the Hotel St. Pierre, and let us help you plan the wedding of your dreams! There are also incredible wedding packages available at our sister properties, the St. James Hotel and the Andrew Jackson Hotel, giving you even more options when you're ready to say, "I do."