A Day on Magazine Street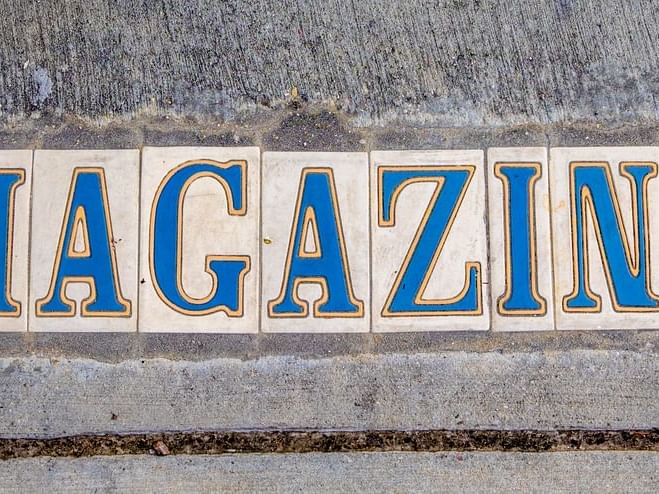 Magazine Street is a picturesque and eclectic part of New Orleans often overlooked by tourists. The 6-mile thoroughfare is dotted with historic houses and mansions with wrap-around porches, old trees, antiques, handicrafts and restaurants. It's a great way to spend the day for its exceptional beauty and shops.
Here's a guide to a day on Magazine Street - how to get there, where to eat, and what to do.
Getting there
Streetcar - A trip to Magazine Street is the perfect excuse to board a historical New Orleans streetcar. Take the St. Charles Ave Streetcar from Canal Street. A 15-minute ride will take you to 1st and Second Street to the Garden District toward Magazine Street, where you turn right and can check out all the shops, bars and restaurants. Streetcars are $1.25 (paid with exact change) and "Jazzy Passes" are also available from $3-9.
Bus - At Canal Street, Decatur Street in the French Quarter turns into Magazine Street. Bus #11 goes up and down Magazine Street and costs $1.25.
Parking - If you're taking a car to Magazine Street, metered parking is available starting at $2. Sometimes there are available spots off the side residential streets of Magazine Street.
Eat
Dat Dog - "Premier hot dog and sausage purveyors." Try the sausage topped with crawfish. 336 Magazine Street
Stein's Market & Deli - Jewish deli and market, perfect for a bagel and coffee. 2207 Magazine Street
Tracey's - Irish pub fare with a fun assortment of po'boys. We recommend the pot roast po'boy. 2604 Magazine Street
Joey K's - Creole fare with homey vibe. Grab an 18-oz cold one. 3001 Magazine Street
Do
If you're interested in antiques, vintage items, gifts and jewelry, check out the vast marketplace that is The Shops at 2011 (located at 2011 Magazine Street). St. Andrews Street through Ninth Street is also dotted with funky shops, perfect for eclectic souvenirs.
Likewise, at the furthest end of Magazine Street is the Audubon Zoo and park, complete with an exotic mix of animals and attractions. On the French Quarter end of Magazine Street is the National WWII Museum. Check out the interactive submarine exhibit while you're there.
--
Booking a trip to the Big Easy? Check out our best deals at Hotel St. Pierre.