Get Your Zydeco Music On in New Orleans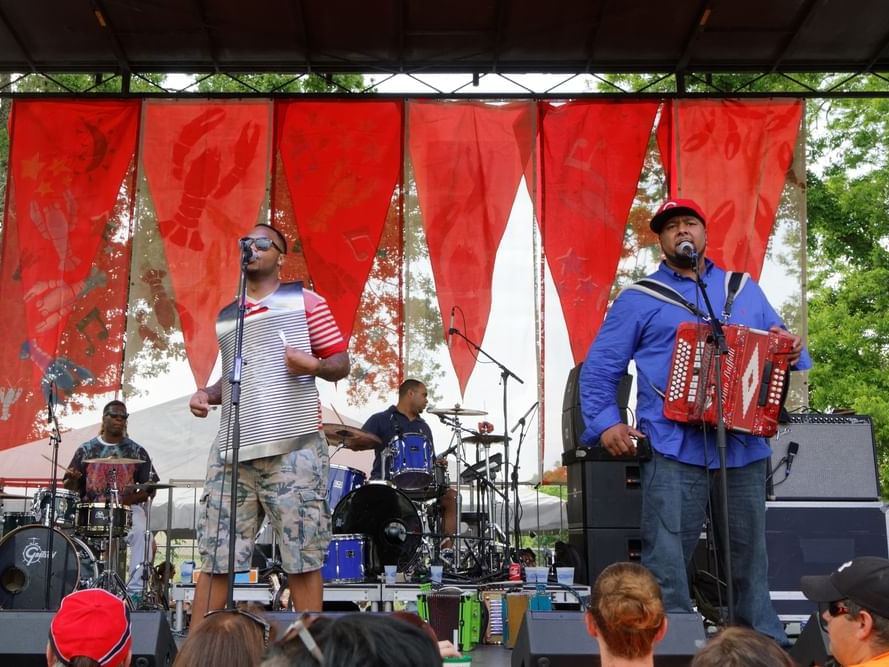 New Orleans is closely connected to music, especially jazz. Nights in the French Quarter swim with live jams and lively rhythms. Perhaps you've heard the very distinct sound of zydeco. The piano accordion-based musical genre complete with washboard rhythms is influenced by Cajun music, blues, jazz, gospel and African-American traditions.
"Zydeco," is believed to be derived from the French saying "the beans aren't salty" (idiomatically meaning "I have no news for you), according to musicologists and Native Creole people from South Louisiana. The word could also have African roots.
Zydeco music comes from the Creole people of southwest Louisiana, according to an article in Wonderopolis. It was usually sung in Louisiana Creole French, but today is more commonly sang in English. (If you're interested in hearing the genre, check out zydeco radio on Tune In.)
Accordionist and singer Clifton Chenier is recognized as the dominant figure in forming contemporary zydeco post-WWII, according to the Louisiana Folk Life website. Chenier was a French-speaking Louisiana native who combined rock, rhythm and blues, cajun and creole to creating the zydeco music we recognize today.
If you want to see live zydeco music in New Orleans, Tropical Isle Bayou Club & Music Bar (home of the hand grenade) often brings in zydeco bands and musicians. Mulate's New Orleans Cajun and Creole dining hall at 201 Julia Street is also a good option for weekends, with live music, either zydeco or Cajun, as well as dancing.
Planning a trip to New Orleans? Book a stay with us in the French Quarter.