Louis Armstrong: New Orleans Jazz Legend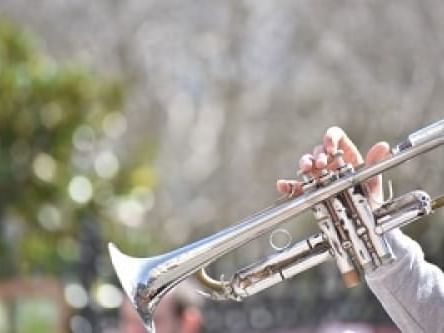 Louis Armstrong, or Satchmo as he was later called, was born in New Orleans on August 4, 1901. He overcame a difficult childhood on his road to becoming one of the leading entertainers throughout the 1920s and 1950s. Armstrong had to drop out of school in the fifth grade in order to work and help raise money for his household. A local New Orleans family offered young Louis a job delivering coal and collecting junk and would often invite him over for meals; it was this family that encouraged Armstrong to sing.
But believe it or not, it was a gunshot that started Louis Armstrong on his pursuit of a life in music. On New Year's Eve, in 1912, young Louie fired his father's gun into the air to celebrate and was arrested immediately. He was sent to The Colored Waif's Home for Boys where he was instructed in music and learned how to play the cornet, developing a love for the art instantaneously.
In 1914, Armstrong was released from the home and decided to pursue a career and a life that revolved around music. While he continued to do odd jobs and deliver coal, he also began playing the blues and quickly earned a reputation as a true talent. It wasn't long before another New Orleans local legend at the time, Joe "King" Oliver, started mentoring the young blues player and even sometimes used him as a sub for various performances.
Over the next several years, Armstrong grew as a performer, replacing Oliver in one of the most popular bands in NOLA, Kid Ory's band, in 1918. He also adopted a young mentally disabled boy named Clarence during this time, whom he cared for his entire life as he continued to grow in fame for his music.
Armstrong soon found himself in a position to solely concentrate on music, leaving his days of delivering coal behind as he began performing on riverboats in 1919. He played with bands headed by Fate Marable and started to hone his skills and meet an array of amazing jazz legends that continued to inspire him.
Making the Move To Chicago and Beyond
Louis loved New Orleans, but in 1922, he got a call from his mentor, Joe Oliver, to come to Chicago and play in the Creole Jazz Band. Just like that, after the coal, riverboats, and a rocky marriage to a prostitute named Daisy Parker, Louis Armstrong uprooted and moved to the Windy City. His talents soon impressed all of Chicago as he took the world of Big Band Jazz by storm, until the female pianist in the band, Lillian Hardin, convinced Armstrong he was destined for greater things.
The pair married and went to New York City, where Armstrong joined the top African-American dance band, Fletcher Henderson's Orchestra. Armstrong brought a lot of influence and swing into the band, but his southern flair sometimes didn't mesh well with the more urban style of his northern surroundings. In fact, Henderson wouldn't let Armstrong use one of his most iconic traits, his characteristic raspy singing voice, thinking it too rough for sophisticated audiences.
Armstrong wasn't happy and decided to return to Chicago in 1925, where he played for his wife's band at the Dreamland Café. Over the many years that followed, Louis Armstrong underwent more transformations, more marriages, and began expanding into Hollywood, appearing in a number of popular films including Hello Dolly. In 1932, Satchmo had his first tour overseas where he was met with admiration from musicians but harsh reviews and racist comments from critics.
Unscathed, Louis embarked on a European tour in 1933 and ended up having a falling out with his manager Johnny Collins who left him stranded overseas. Satchmo decided to remain in Europe and rest until going back to Chicago in 1935, where he had no prospects or recording contracts in sight.
Louis Armstrong's Amazing Musical Milestones
Eventually, with a little help from admirers of his music, Armstrong was back in business and went on to accomplish many firsts, like being the first African-American jazz musician to write an autobiography, Swing That Music, and the first African-American to get a featured billing credit in a Hollywood film, Pennies from Heaven.
Throughout his impressive career, Armstrong never lost his love for music, making him an artist that will forever be remembered. He went on to accomplish many more musical milestones during his lifetime, until passing away from a heart attack in 1971.
Today, the influences of Louis Armstrong's musical flair and talent can be found across the world, but nowhere is it more prevalent and special than here in the Big Easy. New Orleans, after all, isn't just the place where Armstrong was born, NOLA is also the Birthplace of Jazz. At the Hotel St. Pierre we take pride in the rich jazz heritage of our fantastic city, and we love to share that heritage with our guests through the many special touches throughout the property. Book your stay with us today, and come see what all the jazz is about in NOLA.