Tips for a Safer Holiday Gathering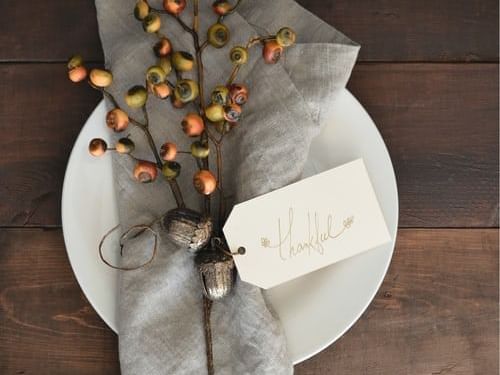 While the safest way to celebrate during the coronavirus is to avoid large gatherings, it's hard to be away from our loved ones during the holidays. This is especially the case in 2020 when it seems like one thing after the other is trying to knock us down. Therefore, if you choose to get together with family and friends this holiday season, ensure you follow these helpful tips to do so as safely as possible.
Have an Outdoor Feast
This is one Thanksgiving where the crazy New Orleans weather is something we can be thankful for. Even though it's nearing the end of November, the weather is hanging out around a pleasant mid to upper 70's range. This warm but not too hot forecast makes an outdoor, picnic-style Thanksgiving not only possible but tempting.
The CDC has expressed that the coronavirus isn't as likely to spread outdoors as much as it is indoors. However, even when outside, keeping crowd size to a minimum, social distancing, and wearing masks are essential practices. Plus, it's highly recommended to sit with people from your own household. Still, if you're experiencing any of the symptoms of Covid-19 or just feel unwell, stay home.
If your gathering must take place inside, ensure the area is well-ventilated. Keep windows and doors open as much as possible, and step outside often to limit your time indoors.
BYOE (Bring Your Own Everything)
You're probably familiar with BYOB, but this Thanksgiving and holiday season, experts recommend bringing your own food too. It's a concept that is pretty much completely opposite of the traditional Thanksgiving potluck. But, it's also not every year you celebrate Thanksgiving during a pandemic.
Therefore, as unconventional as it seems, it's a step that helps limit your exposure to the virus. Likewise, consider using one-and-done plates, cups, utensils, and condiments. This step further reduces the number of items (and germs) being passed among multiple sets of hands.
If you do opt for a potluck Thanksgiving, avoid serving food and drinks buffet-style. Instead, appoint one or two designated servers (who wear masks and gloves) and let them serve everyone.
Practice the Big Three: Masks, Wash Hands, Social Distance
You've heard it everywhere for months, like a song that you can't get out of your head. But, that's because this mantra is so important: wear a mask, wash your hands, and practice social distancing. Bring hand sanitizer with you in case you can't wash your hands as often as you would like.
Plus, don't get lulled into a false sense of safety because you're with close friends and family. If you're exposed for at least 15 minutes (and within 6 feet) to someone who tests positive for Covid-19, then you're at risk and should quarantine for 14 days.
Create a Virtual Place at the Table
Even if you decide to gather together in person, it's essential to be extra vigilant with loved ones at higher risk. Consider creating a virtual place-setting for these friends and relatives, and ensure ahead of time that they have what they need to join the festivities virtually.
Ultimately, you need to do what is best for you and those you love. If, for you, that means staying in this Thanksgiving during the Covid-19 pandemic, then grab your plate and crank up Zoom. On the other hand, if you decide to join the party in person, then a mask and hand sanitizer might just be the perfect hostess gift this season.