New Orleans Thanksgiving: Start with Muffulettas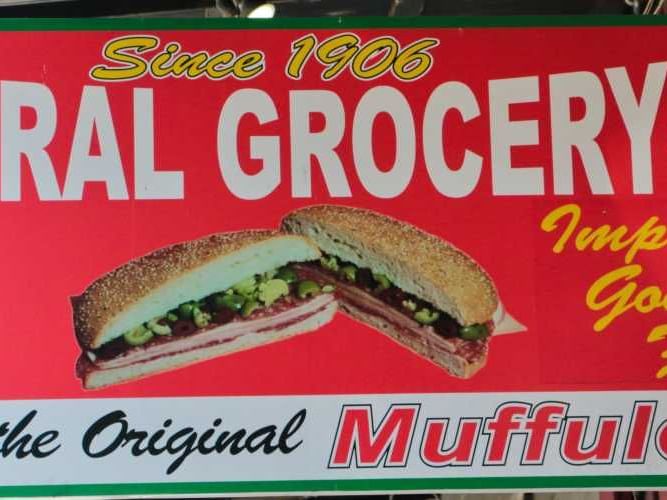 When it comes to food, no one does it better than New Orleans. On Thanksgiving Day, New Orleans locals enjoy many of the traditional Thanksgiving favorites, like turkey, stuffing, and cranberry sauce. However, it's also not uncommon to find a few Big Easy favorites among the side dishes.
Whether it's a starter of oyster soup or a tray of our featured New Orleans favorite, muffulettas, you're sure to have more than enough to eat when you celebrate Thanksgiving NOLA style.
A Brief History of the Muffuletta
When it comes to this tasty sandwich, it might have Italian origins, but it's uniquely NOLA, dating back to before the Big Easy's prized Po-Boy. The term muffuletta actually refers to a type of round, Sicilian bread. In the late 17th century, Italian immigrants in New Orleans would stop into local groceries for cuts of cheese and different meats that they would eat for lunch.
In 1906, one grocer, Salvatore Lupo, owner of the Central Grocery across from the historic French Market, decided this lunch would be better served on the round Sicilian loaf. He started using this bread to make delicious sandwiches that eventually started to pop up in grocery stores throughout the city. The muffuletta sandwich has been a NOLA favorite ever since.
Make Your Own Muffalettas
It's not surprising to start off your New Orleans Thanksgiving with some appetizers, and front and center on the starter table, you're likely to find a tray of mini-muffulettas or muffuletta wedges. Plus, these handy finger foods are the perfect snack for the big game (not to mention they make amazing leftovers--if you don't eat them all in one sitting, that is).
A classic muffuletta features mouthwatering layers of olive salad, salami, ham, provolone, and mortadella (a light-pink, smooth Italian sausage, sliced thin). You can find many of the ingredients you need, already prepared, at local groceries throughout the city. But, if you want to attempt a muffuletta on your own, try out this recipe, adapted from Good Housekeeping.
• 3/4 cup of pitted, mixed olives
• One tablespoon capers
• 1/4 cup of chopped, roasted red peppers
• Two tablespoons parsley
• 1/2 cup of giardiniera (Italian-style relish made with pickled vegetables)
• One minced garlic clove
• One tablespoon of red wine vinegar
• 1/4 cup of olive oil
• One round loaf of Italian-style bread
• 1/2 pound of soppressata, thinly sliced (a dry, Italian salami)
• 1/2 pound of capicola, thinly sliced (traditional Italian pork cold cut)
• 1/2 pound of mortadella, thinly sliced (light-pink, smooth Italian sausage)
• 1/2 pound of provolone cheese, thinly sliced
Combine the olives, capers, peppers, parsley, garlic, and the giardiniera in a food processor and use the pulse feature to coarsely chop the mixture. Transfer the contents to a bowl and stir in the olive oil and red wine vinegar. (For best results, make this salad the night before).
Cut the bread in half horizontally, and remove most of the center of the bread with your fingers. Leave about one inch of crust all around.
Spread olive salad on each half of the loaf, then on the bottom half of the bread layer half of the soppressata, then half the capicola, followed by half of the mortadella, then the provolone. Repeat this layering process with the other half of the meats and provolone, then top with the other half of the bread.
Wrap the sandwich tightly in plastic wrap and refrigerate overnight. Cut into wedges and serve. (To make the mini versions, use small round loaves, like dinner rolls, to make individual mini sandwiches. Wrap them individually in plastic and refrigerate overnight)
Best French Quarter Restaurants for Muffulettas
If you prefer to let someone else make the muffulettas head to one of these local favorites for some of the best muffulettas in the French quarter.
Central Grocery -- If you're looking for the best muffuletta in town, you can't beat the place where this classic sandwich was born. Located on Decatur, this grocery specializes in muffulettas, but you can also enjoy a host of other tasty local flavors. Plus, you can find all of the ingredients you need to make your own muffulettas.
Verti Marte -- Located on Royal Street, this deli and grocery serves up muffulettas that are piled high with top-quality ingredients, 24/7! If you don't feel like going out, they offer free delivery throughout the French Quarter, so you can enjoy a delicious muffuletta without ever having to leave the comfort of your plush hotel room.
No matter what you decide to serve up this Thanksgiving, one thing is for sure, you won't be able to put down your fork because it all tastes so good! Here's wishing you a very Happy Thanksgiving, from the heart of New Orleans!